Hild shareholders led by Abenex have finalized the sale of their participation to the Private Equity fund Chequers Capital, which partnered with Didier Namy, President of the Group.
Didier Namy, together with the group's managers remain shareholders in the Group. Abenex and Mr. Namy had bought the group in 2011 from the Hild family. At the time, Abenex had mentioned that its investment length would be between 5 and 7 years: the transaction was therefore expected. Since 2011, Abenex has fully supported Mr. Namy strategy to upgrade the product facilities and the product offering. Over 10 million euros have been invested by the Group, including nearly 3 million euros on the industrial plant located in Jebsheim.
Chequers Capital is a financial player whose team, know how and commitment all benefits from an excellent reputation. Chequers will help the Group in the implementation of its growth strategy, a development policy with new stores openings and a widening of the group offer, in continuity with the work completed in the recent years. Following the strategy led by the existing management, this partnership will aim at speeding up the development plan of the Group. Hild thus keeps its industrial independence enabling an harmonious development.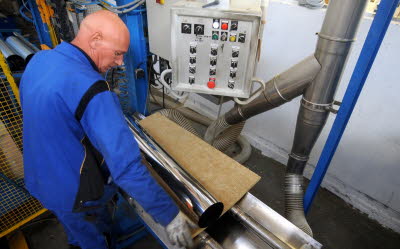 Patrice Verrier, from Abenex, mentions: "We are very pleased with the accomplishment of Didier Namy and his team. The industrial upgrade and the optimization of the selling points have been efficiently handled in the past few years. The Hild Group has thus been able to significantly increase its market share."
"We fully support the project and strategy of Didier Namy and his team, and we are keen to support Hild's growth, through both organic and external growth" states Bertrand Rabiller, Chequers Capital
"The transaction was announced before the summer holidays to Hild's employees and staff representatives and was positively received," says Didier Namy, Hild Chairman