Denis Dumont, founder of Prosol group and Abenex have completed a transaction that enables Denis Dumont to increase its majority stake in Prosol capital while Abenex realizes a multiple in excess of three times its investment cost.
The Grand Frais concept which originates from Prosol consists of a network of stores specializing in the distribution of high quality fresh products at a good value for money. The typical store includes five complementary offers: fruits & vegetables, seafood & fish, diary products, meat and premium grocery. In 2011, Abenex entered the capital of Prosol. Since then, Grand Frais has experienced a significant growth. Over the period, its network grew from 90 to 170 stores as of today, while its turnover tripled.
Abenex will pursue its involvement in the Prosol group development as it keeps a minority stake alongside the new minority investors Sagard, Siparex, Five Arrows and Carvest in order to provide continuous support to Prosol. The operation funding includes a mezzanine debt provided by Capzanine as well as a senior debt managed by a consortium including CACIB, CIC and Natixis.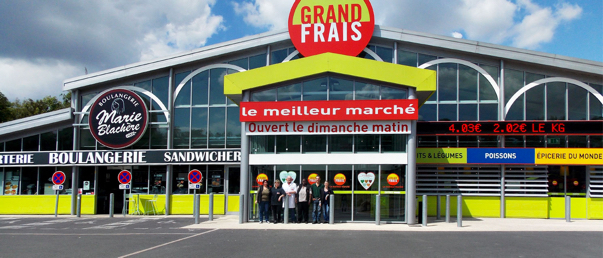 Denis Dumont reports: «I am very pleased with the transaction which just took place. I want to thank the Abenex team for having always been there for me and for being at my side when developing and organizing the group. This transaction will help Prosol management and employees to continue the strong development of Prosol and Grand Frais in the next few years. »
Florent Rey, from Abenex, adds: « we are happy to have contributed to the strong development of Prosol group over the last five years helping Denis Dumont and his team. The unique positioning of Prosol's offer is fully appreciated by its consumers. The internal growth of the group has been significant for a number of years. We are therefore very happy to remain as a partner and shareholder of the group. »