Founded in 2011 by Dr. François Pelen, Patrice Pouts and Raphaël Schnitzer, Point Vision Group is the leading network of ophthalmologist centers in France, with more than one million appointments in 2018. The transaction aims at accelerating the growth of Point Vision Group by establishing a new governance and strengthening its capital structure.
Since 2011, Point Vision has been a pioneer in the creation of next-generation medical centers, addressing the scarcity of ophthalmologists in France by leveraging the collaboration of orthoptists and ophthalmologists. Point Vision enables its patients to obtain medical appointments on short notice (including surgery) in its 30-centers network.
By 2022, to fulfill patients' needs for eye care, Point Vision plans to:
– Open new centers;
– Pursue the development of surgery practice;
– Investigate opportunities offered by the development of telemedicine.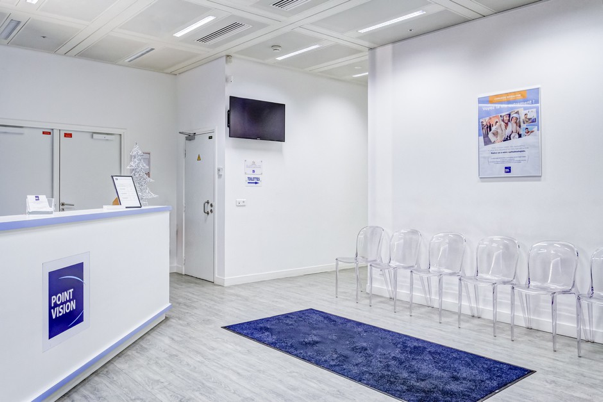 This transaction allows Point Vision to strengthen its governance and capital financing structure:
– Supported by Jaïna Capital and YAM Invest since 2012 and by Abenex since 2014, the transaction allows for the exit of historical investors, the reinforcement of Abenex as majority shareholder and the opening of the share capital to Selium Invest, the investment vehicle of Antoine Héral.
– Governance is reinforced to prepare the group for its next challenges. Antoine Héral, entrepreneur in the healthcare sector, becomes President of the Management Board (through Selium Invest) and joins the founders who will pursue their involvement with the group. Dr François Pelen becomes Chairman of the Supervisory Board alongside Abenex representatives. He is more specifically in charge of new medical and organizational schemes in ophthalmology, of relationships with healthcare authorities and of strategic initiatives. Patrice Pouts is in charge of development and Raphaël Schnitzer of legal affairs and human resources.
Dr. François Pelen, Chairman of Supervisory Board, said: "First of all, the Founders wish to thank Jaïna Capital and YAM Invest, our historical financial investors, for their trust, as well as Abenex, which renewed its commitment. Our top priority remains to meet our patients' requirements, which requires a strong medical project to be led and financed. As of today, eye care needs in France remain largely unsatisfied."
Antoine Schouman, Partner at Abenex, stated: "I would like to thank the founders of Point Vision for the successful development of the group. Abenex is pleased to renew its trust in the group and to support the deployment of its medical project, including telemedicine innovations. Antoine Héral has largely proven his ability to shape growing companies and to lead innovative projects in the healthcare sector. We wish the new management team a lot of success."
Antoine Héral, Manager of Selium Invest and new President of Point Vision Group, declared: "The Founders quickly convinced me of Point Vision's pioneer concept of work organization and patient path in centers. Its operational excellence allowed the group to establish itself as the market leader. As telemedicine is emerging, as pilot projects of new patient pathways and new pricing models are being tested by healthcare authorities and as relationships between hospitals and liberal practitioners are evolving, Point Vision's future is full of opportunities."