Qualium Investissement and Future French Champions announce the takeover of Vulcanic, a European specialist in electrical heating and cooling systems for industrial applications, from Abenex and its partner Cathay Capital.
Qualium Fund, managed by Qualium Investissement, holds the majority of the Group's capital alongside Future French Champions and the executives and managers of the company who reinvest in the transaction.
Founded in 1973 and based at Neuilly-sur-Marne in France, Vulcanic is one of the world leaders in the design and manufacture of electrical heating and cooling systems for industrial applications. The Group has built up a diversified customer base of more than 30,000 customers and an impressive portfolio of top-level references, which rose Vulcanic to the status of globally recognized expert in its industry. The Group employs 600 people and owns eight industrial plants in Europe (France, Germany and Spain) as well as operations in other European countries, Asia and the Middle East.
Since its acquisition by Abenex in 2011, Vulcanic's management has strongly developed the business of large engineering projects' management for petrochemical and energy production clients while continuing to strengthen its position in each of its other core businesses. In particular, Vulcanic, with support from Abenex and Cathay Capital, successfully started operations in China with a local partner in 2016.
Qualium Investissement and Future French Champions will back Vulcanic's continued expansion through both organic growth and targeted acquisitions in Europe and the rest of the world.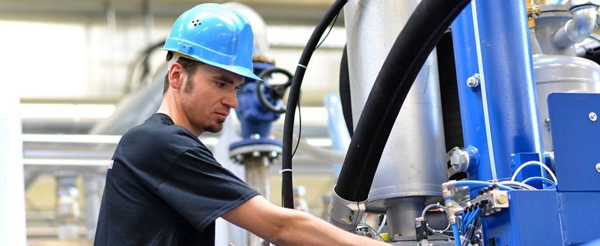 Christian Schott, Chairman of Vulcanic, stated: "We are very pleased to be entering this next phase of our international expansion in partnership with Qualium Investissement and Future French Champions. Continuing on from our achievements over the past five years with Abenex, the Vulcanic group plans to strengthen its positions in regions with strong growth potential."
Jean Eichenlaub, Chairman and CEO of Qualium Investissement, said: "Vulcanic still has significant development potential based on organic growth abroad, particularly in China, South-East Asia and the Middle East, and through acquisitions, with many opportunities already identified. I am convinced that the Qualium PME international network will contribute to the Group's successful expansion".
Jacques Pancrazi, Managing Director of Qualium Investissement, explained: "We were attracted by the excellence of Vulcanic's management team, who we have known for a long time, and by the management's entrepreneurial vision. We are delighted to be involved in the Group's next expansion phase and to support it in future market consolidation".
Future French Champions declared: "We are delighted to be accompanying Vulcanic in this next stage in its international expansion and intend to provide active support."
Abenex partner Antoine Schouman added: "Vulcanic combines top-level technical standards with a strategy that places the customer at the heart of its business focus. We are proud to have supported Christian Schott and his team in expanding the Group internationally, positioning it as a major player in Asia and in the Middle East, in addition to its historic presence in European markets. Besides its capacity for organic growth, Vulcanic is also a natural consolidator in its market as was demonstrated by the acquisition made in China this year. We wish the management and the new shareholders every success in continuing along this path."